The First 20 Hours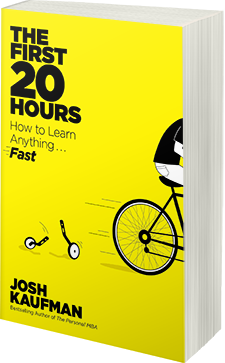 Forget the 10,000 hour rule— what if it's possible to learn the basics of any new skill in 20 hours or less?
In The First 20 Hours, Josh Kaufman offers a systematic approach to rapid skill acquisition— how to learn any new skill as quickly as possible. His method shows you how to deconstruct com­plex skills, maximize productive practice, and remove common learning barriers. By complet­ing just 20 hours of focused, deliberate practice you'll go from knowing absolutely nothing to performing noticeably well.
Kaufman personally field-tested the meth­ods in this book.