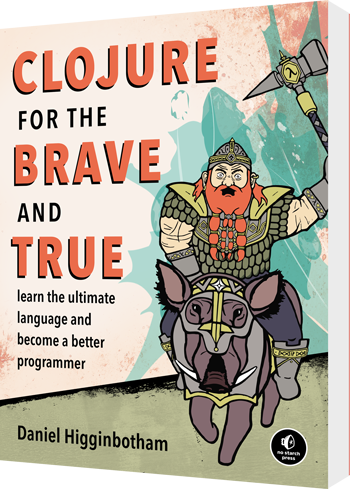 Clojure for the Brave and True
(braveclojure.com)
Also available on amazon.in and amazon.com.
Learn how to: –Wield Clojure's core functions –Use Emacs for Clojure development –Write macros to modify Clojure itself –Use Clojure's tools to simplify concurrency and parallel programming
Clojure for the Brave and True assumes no prior experience with Clojure, the Java Virtual Machine, or functional programming. Are you ready, brave reader, to meet your true destiny? Grab your best pair of parentheses—you're about to embark on an epic journey into the world of Clojure!